I could do you a spitfire XIV flown by 322 squadron, an all Dutch RAF squadron.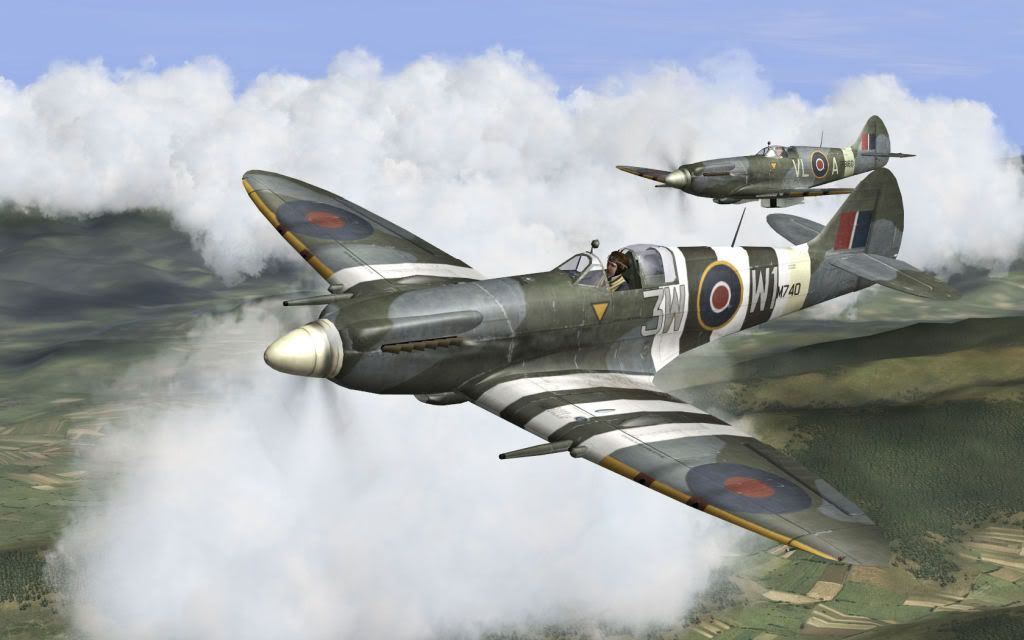 --
One game I have played at a con involved taking the parts of officials and revolutionaries in a banana republic. So you had El Presidente, the generals of the army, the finance minister, sundry rebels etc. I was a general, and when I nipped off for a quick toilet break I came back to discover I had been deposed by a rival faction and took to the hills to become a rebel.
For 40k, you could have players take the role of the planetary governor and his top bods, and the revolutionaries and heretics who oppose them. When a run of bad harvests mean the world falls behind on its tithe quota, can the Imperial Commander screw enough productivity out of his already destitute populace to make up the shortfall or will the Tau back revolutionary leader be able to take advantage of the situtation to spark open revolt? Can the PDF suppress the riots or will they be forced to seek outside help and suffer the consequences of their failure? And through it all, how much wealth can everyone involved divert to their own personal off planet bank accounts?
Would this be fun long term? Maybe not, but it should make for a good few hours at a convention.
--
There is mention of (traitor operated) land based carriers in Double Eagle, so I feel confident that the Imperial Naval Air Service often operates from vehicles such as these from Dystopian Wars.
...every single one of them is a Space Marine, a guy who single handedly can take on a modern infantry division with ease... -Alan Merrett, Head of IP, Games Workshop